ILARIA HARRIS – FROM ZEST & LAVENDER
ZEST
The name comes from the great zest (gusto) I have for life, fashion and art. It also reminds me of my childhood around a medieval Italian village situated in the National Park of Gran Sasso. We would use lemon and orange zest for baking delicious biscuits. The flavours and colours of the region are always vivid in my mind.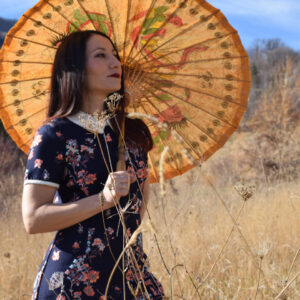 LAVENDER
The name lavender comes from my experiences in Milan. Why Lavender? And why Milan? This is difficult to describe in one sentence, but relates to a period in my life when I was working in fashion. It was like the pink period for Picasso. I would say it was my lavender period. I remember when we were designing a new collection, we had pinned lavender flowers and pictures on our mood boards to get inspired. The creative studio reminded me of a lavender field in Provence. The scent and the colour blended together to form an infusion of beauty … and this is all how the zest and lavender lifestyle was born.
For as long as I remember, I have been interested in making things. I would spend hours designing dolls' clothes, embroidering napkins and all sorts of other crafts.  When I arrived in London, I kept making and crafting and also found that good food and company keeps mind, body and soul healthy and inspired. This lifestyle has led me to start Zest & Lavender. Welcome! Joining me in these experiences is my husband, Julian. We share ideas for the website. Julian also designs and manages digital products through his company Woodward-Harris Together we have made this website happen.
If you wish to use or share our photos and posts, please credit and link back. For commercial use, please get in touch.
© Zest & Lavender, 2017