"As evening fell all the lights came on, I had never seen anything like Liberty before. It reminded me of a huge galleon with all the windows ablaze with light."

Terry de Havilland.
There is no other place like Liberty! Once you are inside the store, you will feel you have fallen down an enchanting rabbit hole into the Alice in Wonderland world. Not only during the Christmas festive season, but across the whole year. Every time it is an adventure.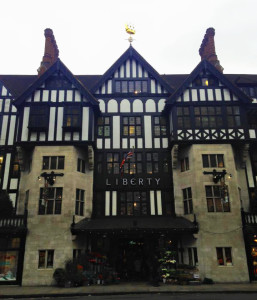 Your senses get moving. As you first step inside, you get fully immersed into an explosion of colours, buttons and fabrics. A joy!!! The beauty department takes you directly to the botanical garden with a myriad of fragrances to choose from. You can find the latest collections from Milan, New York, Tokyo, Paris, and off course, London! Ready-to-wear or do you want to go back in time and try on vintage fifties or sixties dresses? Then you will really feel like Audrey Hepburn having 'Breakfast at Tiffany's'. I also find the exterior very charming as I am fond of the Tudor period. The extraordinary store has been situated on Great Marlborough Street since 1924.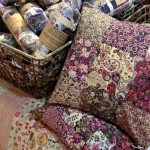 Finest cottons and unique prints are important aspects of Liberty fabrics. The patterns are quite distinctive with small motives and flowers. Over the past years, I have been making dresses from Liberty fabrics and have accumulated left over material thinking that one day, I would use them to decorate the home or a garment. This year, while I was looking through my box and thinking to get a real giant Christmas tree, I finally got inspired; 'why not have a 100% Liberty Christmas tree?' My lounge will look elegant and warm at the same time. I always feel rewarded when I make things with my own hands. The result is pretty stunning. Here's how I did it:
You will need:
Liberty print fabric
Polystyrene balls
Scissors
PVA glue
Brush
Wire
Pliers for cutting the wire
Transparent fishing line to hang the baubles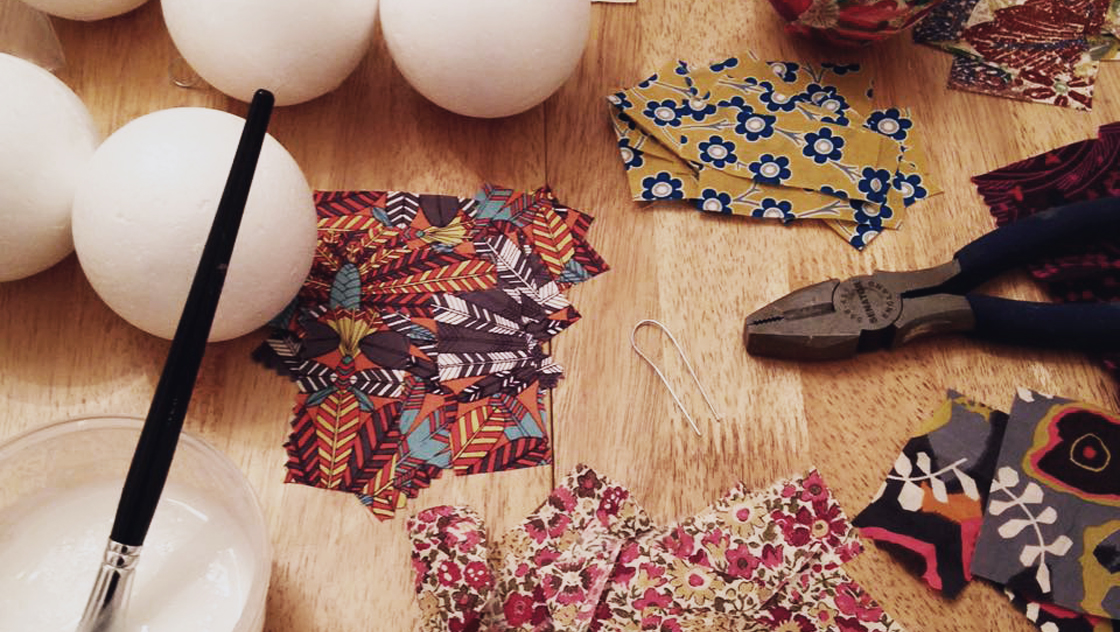 Method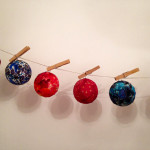 Choose your Liberty fabric. I made 40 baubles using various prints
Cut the fabric into small rectangles about 3 cm x 1.5 cm
Cut the wire and twist to create a loop.
Create a small hole in the polystyrene ball and insert the loop
Put a little glue on the hole to secure it
Apply the PVA glue to the polystyrene ball using a brush
Start attaching the fabric in patches from top to bottom
Try to recreate the pattern of the material
Create an indoor drying line where you can hang the baubles to dry
Finally, use a transparent fishing line to hang them on the tree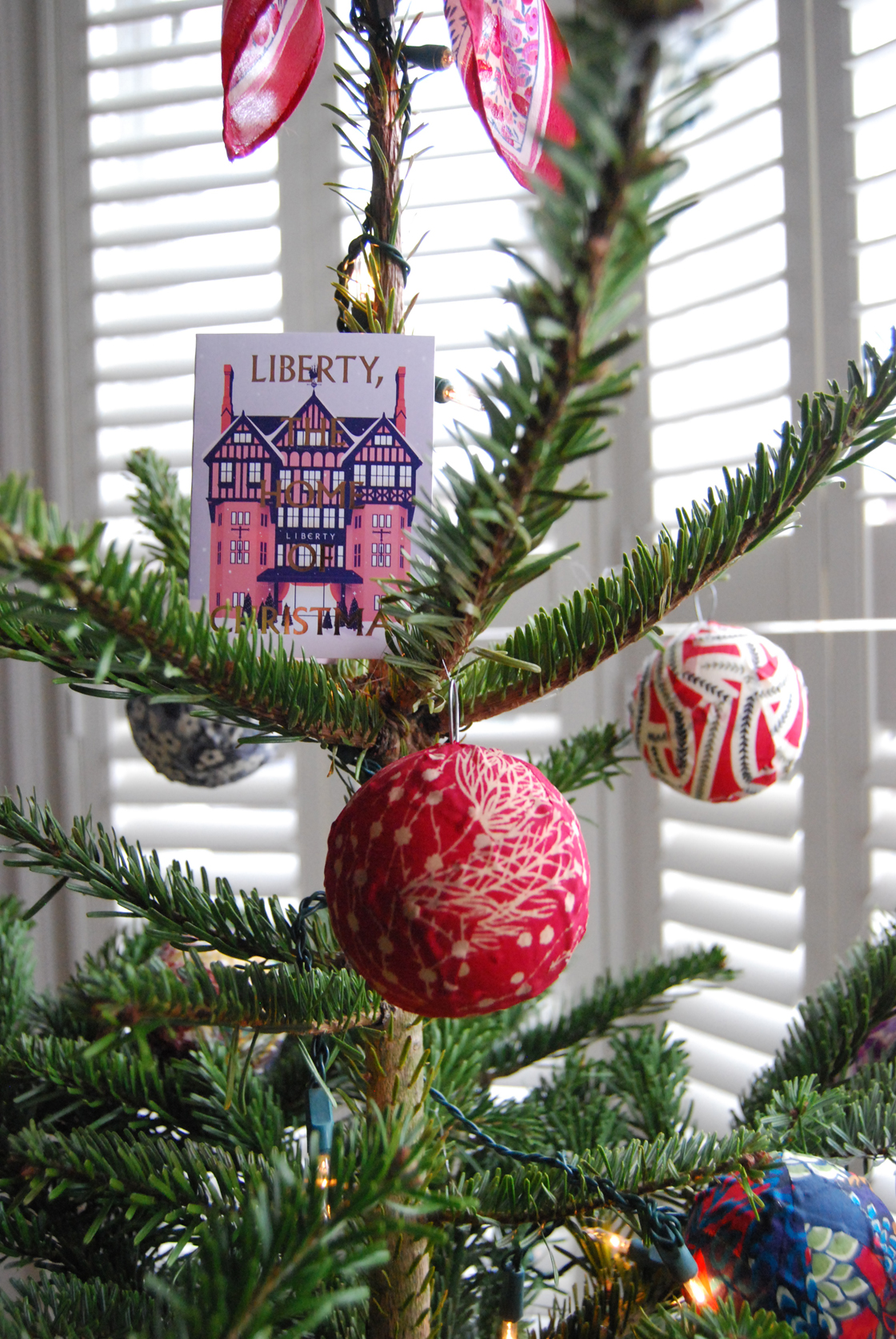 Variation: you can always buy Alice in Wonderland print fabric from other stores or a market. The fun part will be to hang the baubles on the tree along with the Lewis Carroll characters, tea mugs and playing cards. I will try it myself next year!