Each season has something magical to offer! December is a month full of joy for the youngest and oldest in the family. We all feel the festive time wherever we are. In London you experience the atmosphere of Christmas, the fairy lights, decorations, mulled wine and laughter around the pubs, in the shops and on the streets. It is also a great time to get creative, to make unique decorations and special gifts for friends and family. Grab your favourite drink and enjoy reading my Christmas story…

It all started back in October while I was wondering around Sorrento's streets. I ended up in Via dell'Accademia at Salvatore's shop. As I looked trough the window I could hardly believe that the Christmas season had already started here. The little boutique is famous for its artisan inlaid wood work. It was a joy talking to Salvatore's wife about the craftwork. I could not resist buying a pencil holder perfectly inlaid in black and white for my husband. I then found myself falling in love with four charming wooden Christmas items; an angel, a little boy with a basket, a little girl with a red jacket and a pair of ice-skating boots. What a surprise! And all handmade in the north of Italy. At that time I did not know that it would later inspire me! The journey encouraged me to get started with my own wooden laser-cut designs and hand-painted decorations.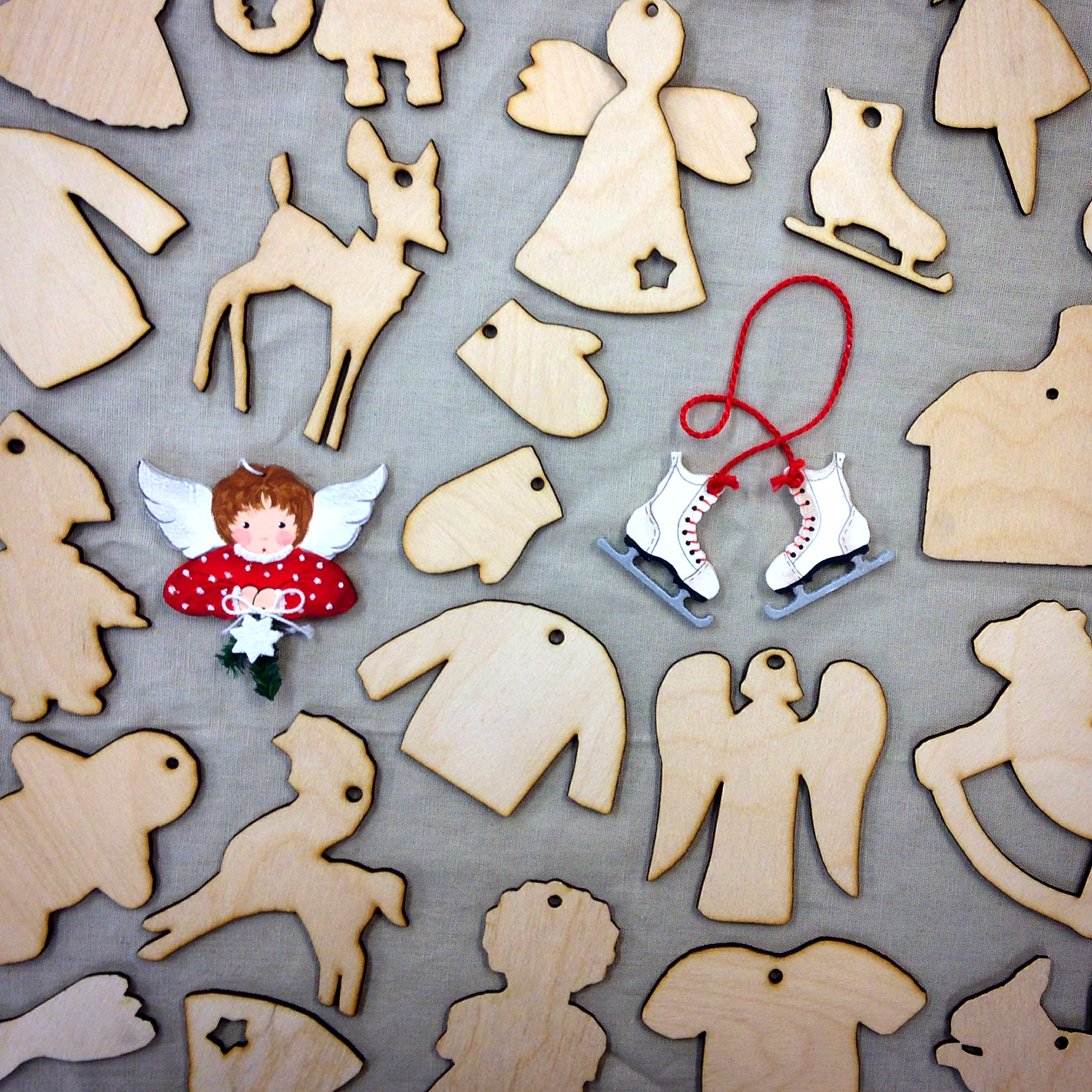 My inspiration went far and reached Moscow between 1966-69. A few vintage colourful Russian postcards led me to produce these vivid babuschka-puppes.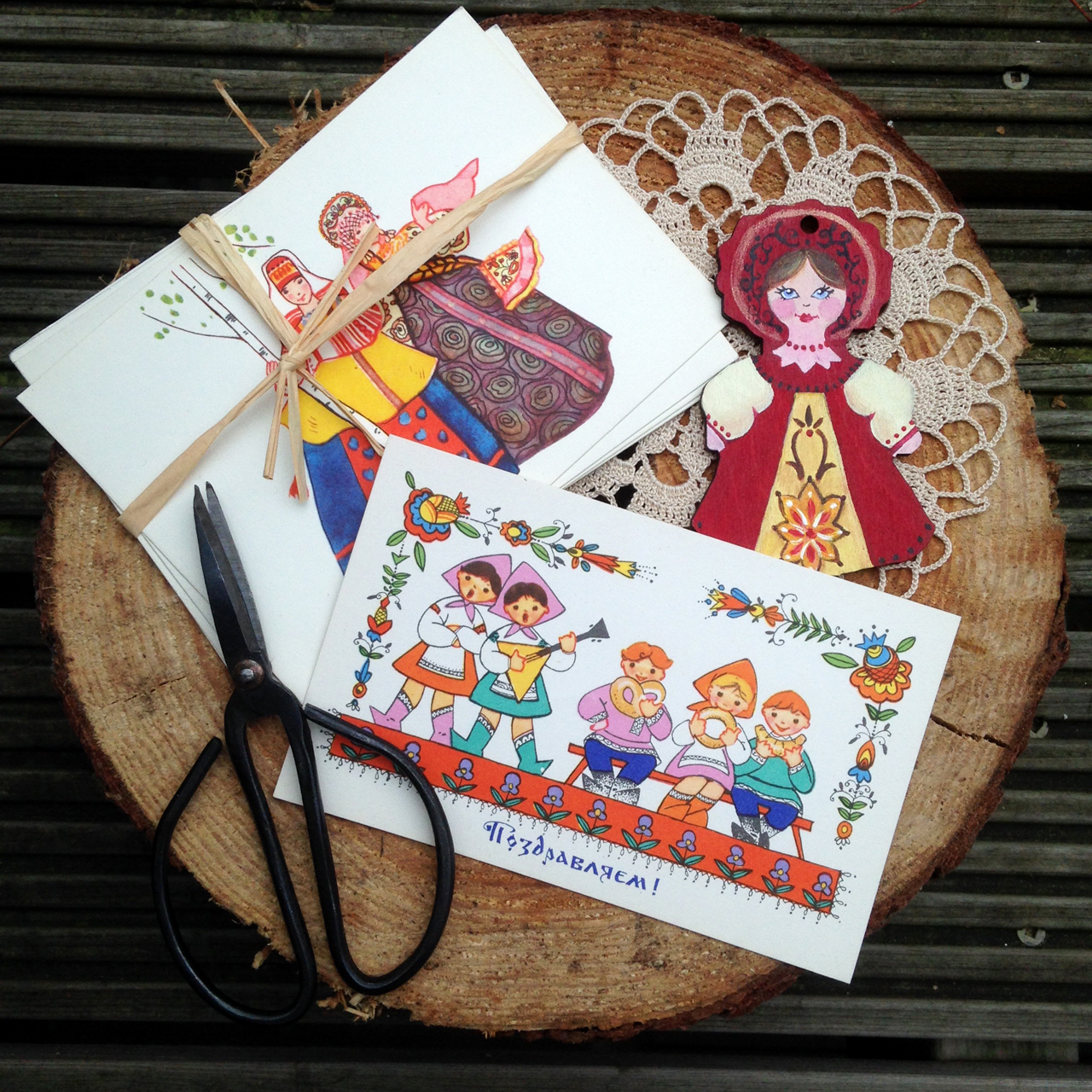 It's not tricky to do either – anyone can design their own shapes and get them professionally cut with a laser-cuter or even cut them on your own with a junior hacksaw! Or for an even easier start-up, you can simply buy standard wooden shapes ready to paint at Hobbycraft or Not on the Highstreet.