There is something about Hour House, the online magazine that makes me reach for the most colourful pens and start illustrating. It is an inclusive community covering contemporary art and fashion through its focus on illustration. Hana, founding editor, initially got inspiration from The Juliet Report.

I interviewed Hana in the Crucial Café, at the Hogarth Club:
How did Hour House grow from your love of one illustrator to illustration as a whole?
After exploring The Juliet report, I started searching Instagram for other illustrators and eventually found myself following hundreds of them. I thought it was a little sad that despite illustration being a part of fashion, it isn't often celebrated and explored as an art in its own right. So I wanted to give illustration more of a platform.
How do you select illustrators for the blog?
If I, or my sister Layla, who works with me, like them, we approach them. I couldn't really tell you how I decide whether or not I like something. You just know, right?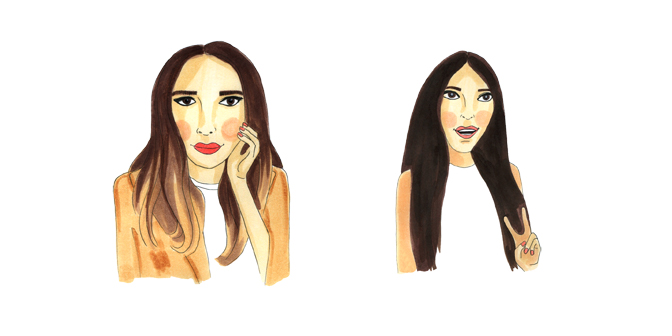 What advice would you have for anyone who has a passion for the Arts?
Don't let money prevent you from pursuing a passion, don't fear your friends' and family's opinions, read and explore all the time as much as you can and surround yourself with other passionate people.
What are you reading at the moment?
Right now I'm reading Frieze, Monocle and PYLOT. I recently finished The Bell Jar on audiobook. That was very heavy and I'd listen at night before bed so had a couple months of very dark dreams! I wish I could say my all time favourite book was The Story of the Thousand Nights and One Night because I feel an affinity with it because of my Jordanian heritage. For my 21st birthday my Uncle, Aunty and cousin bought me a stunning hard-back edition, from Assoulin. It is so beautifully and traditionally illustrated.
Who are your favourite illustrators and why?
I would love a whole wall full of A5 C'est Quoi ton Blaze illustrations in my house. There's something melancholy in their work and although I'm a happy person, I do love to revel in my sadness! I also like that they work collaboratively. They're a duo and say: "we are united in the painful experience of the blank page". For me, that quote communicates so much about the artist's need to create but the fear, pain and vulnerability that comes with that.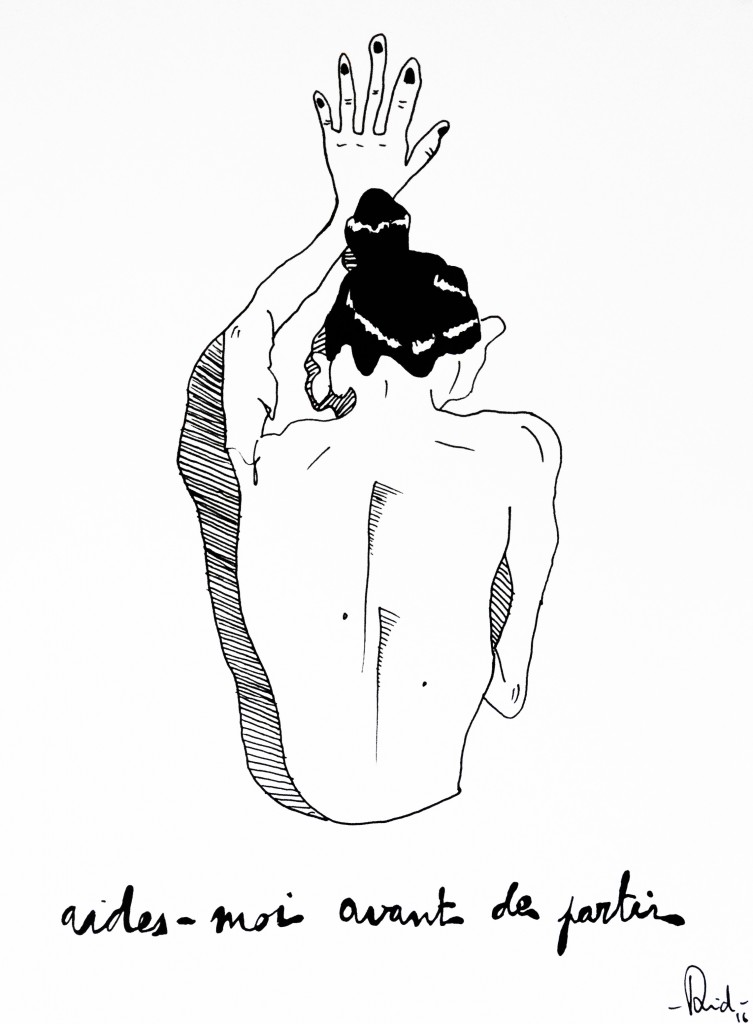 I also love Elyse Blackshaw's illustrations. Her work is super free, fun and colourful.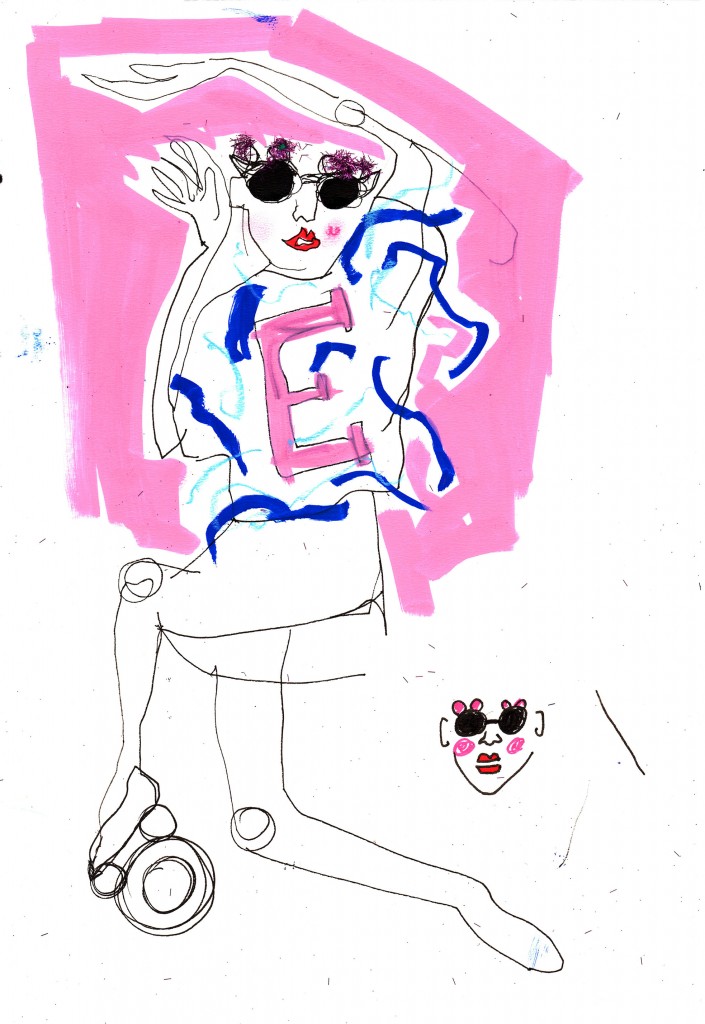 Ash Schmitt was one of my favourite people to interview because I found the comments he makes on 'celebrity' through his work fascinating, astute and it's also one of those things where you're like 'I get it!' so you love it. If you know what I mean?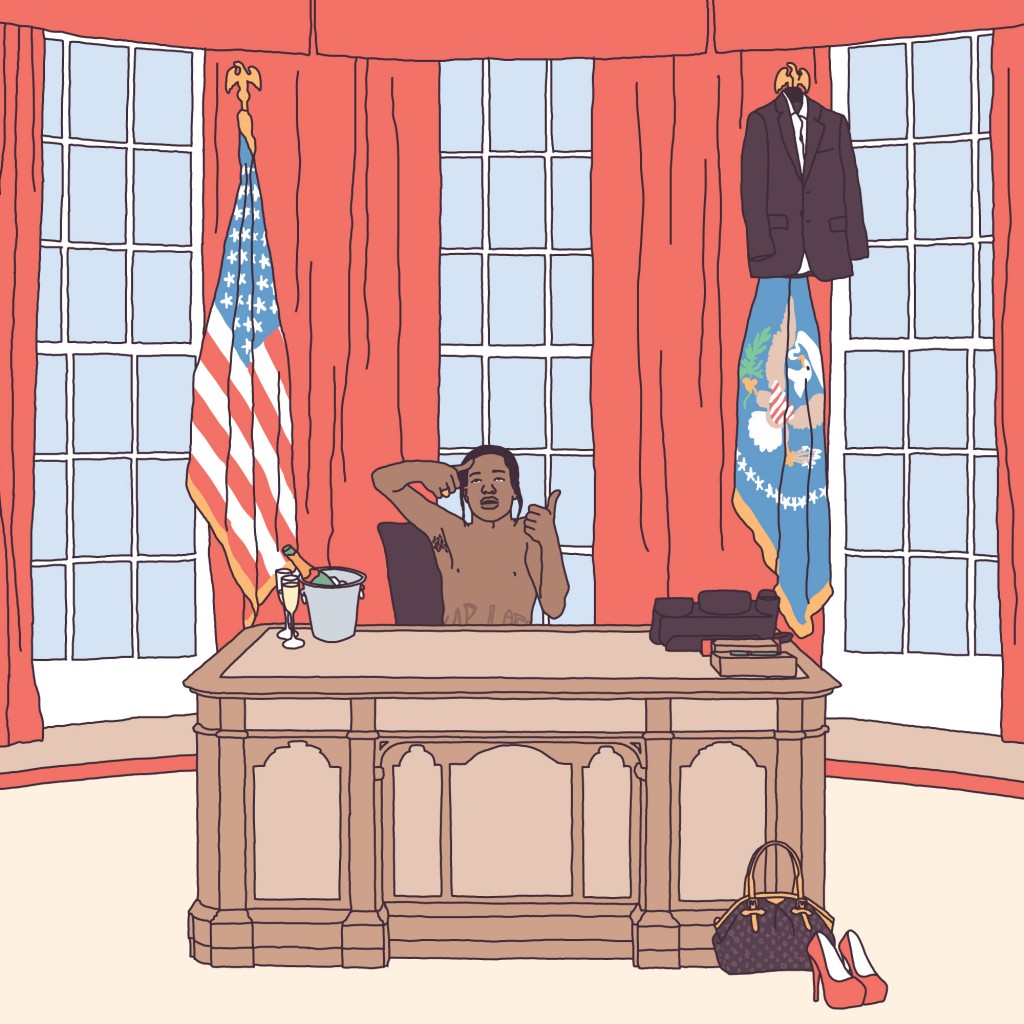 And Ryan Hodge is fabulous. The way he portrays women is really clever. When you first look at his work you think it's just portraits of musical icons, but when you think about it there's so much going on about celebrity, gender, sexuality, power dynamics… it's really interesting you should have a look/read!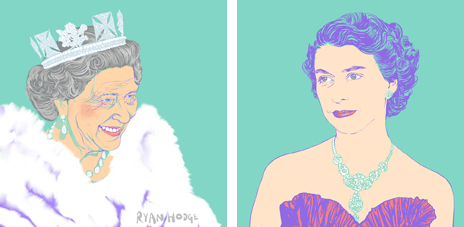 Thanks to Hana! And I hope these illustrators and Hour House will inspire you to get creative!