"Creativity is intelligence having fun" Einstein. Have fun and see what happens with the little elf Mirtilla – she likes dedicating her time to crafting, sewing and creating throughout the year. However, there was a day when she ran out of ideas. Not knowing what to do, she decided to go on an adventure. She took her empty basket and got in her boat to navigate day and night, looking for inspiration. Then, one night, she encountered a terrible storm. The lightning flashed, the waves got bigger and higher. The rain poured down, the wind got stronger. Suddenly, her boat got washed away.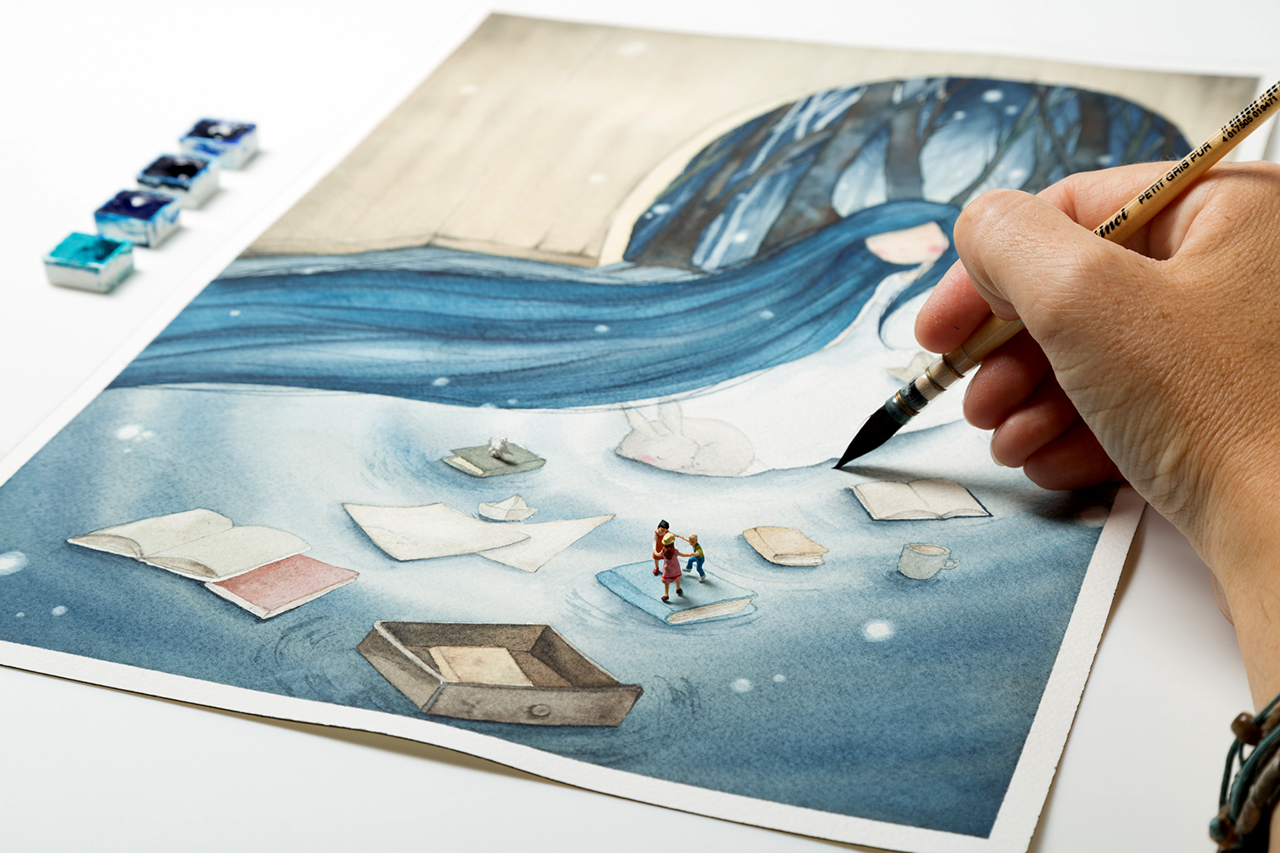 The next day, she woke up and found herself in this kaleidoscopic world of 'Il Mondo Creativo', (The Creative World). Mirtilla could not believe at her eyes! There were arts and crafts, yarn and threads of every colour and every sizes everywhere. She had never felt so happy, but was also so hungry after her adventure. So, it was time for breakfast! While looking around she got attracted to Laura Anna's laboratory, Vivere a piedi nudi (Living with bare feet). Mirtilla could not resist her delicious set of wooden cups and cafetiere. Totally charming.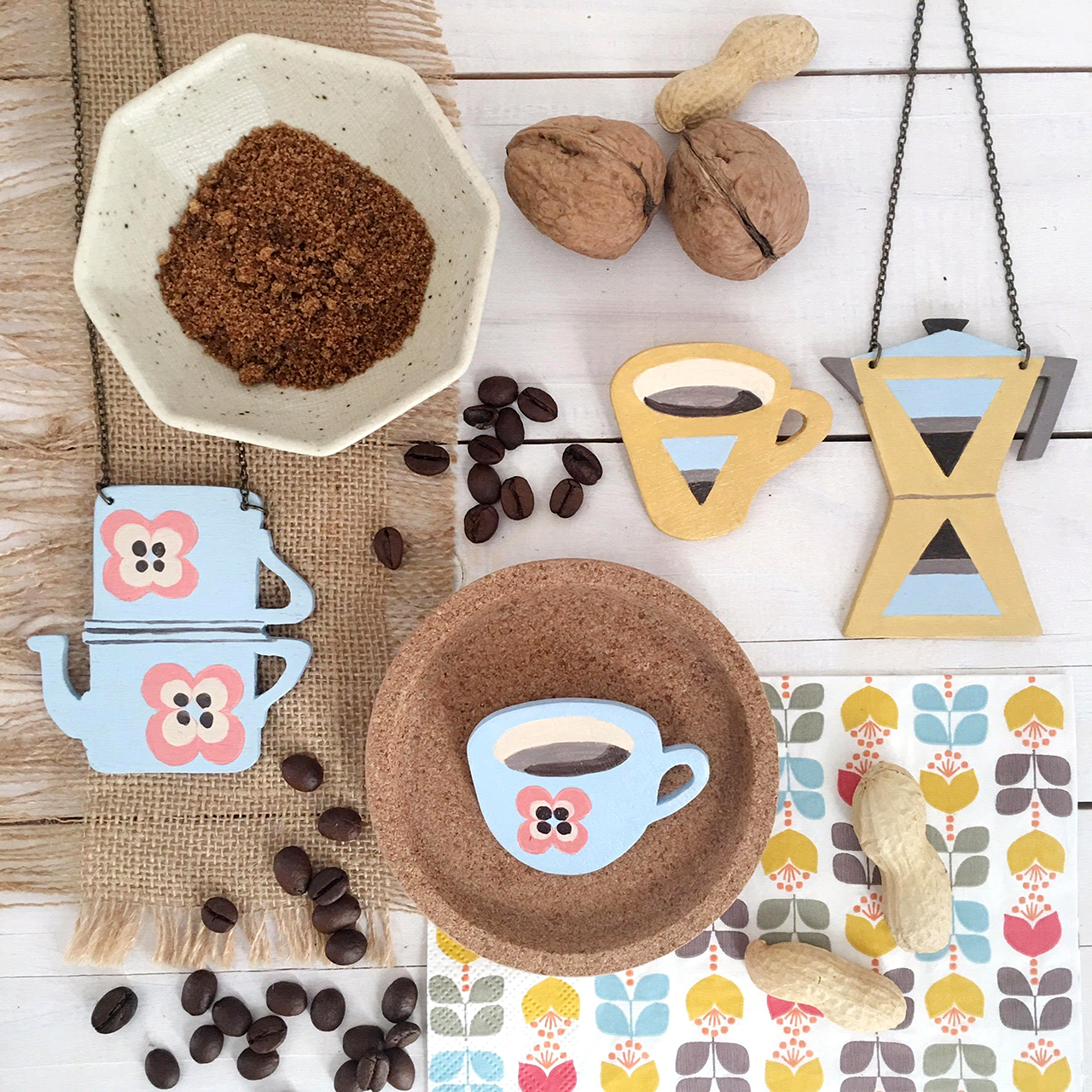 After breakfast she entered the magical garden of Pink Frilly. Pastel paper flowers and illustrated cards made by the illustrator Manuela. They create a personal style for parties or simply to give an elegant touch to your home.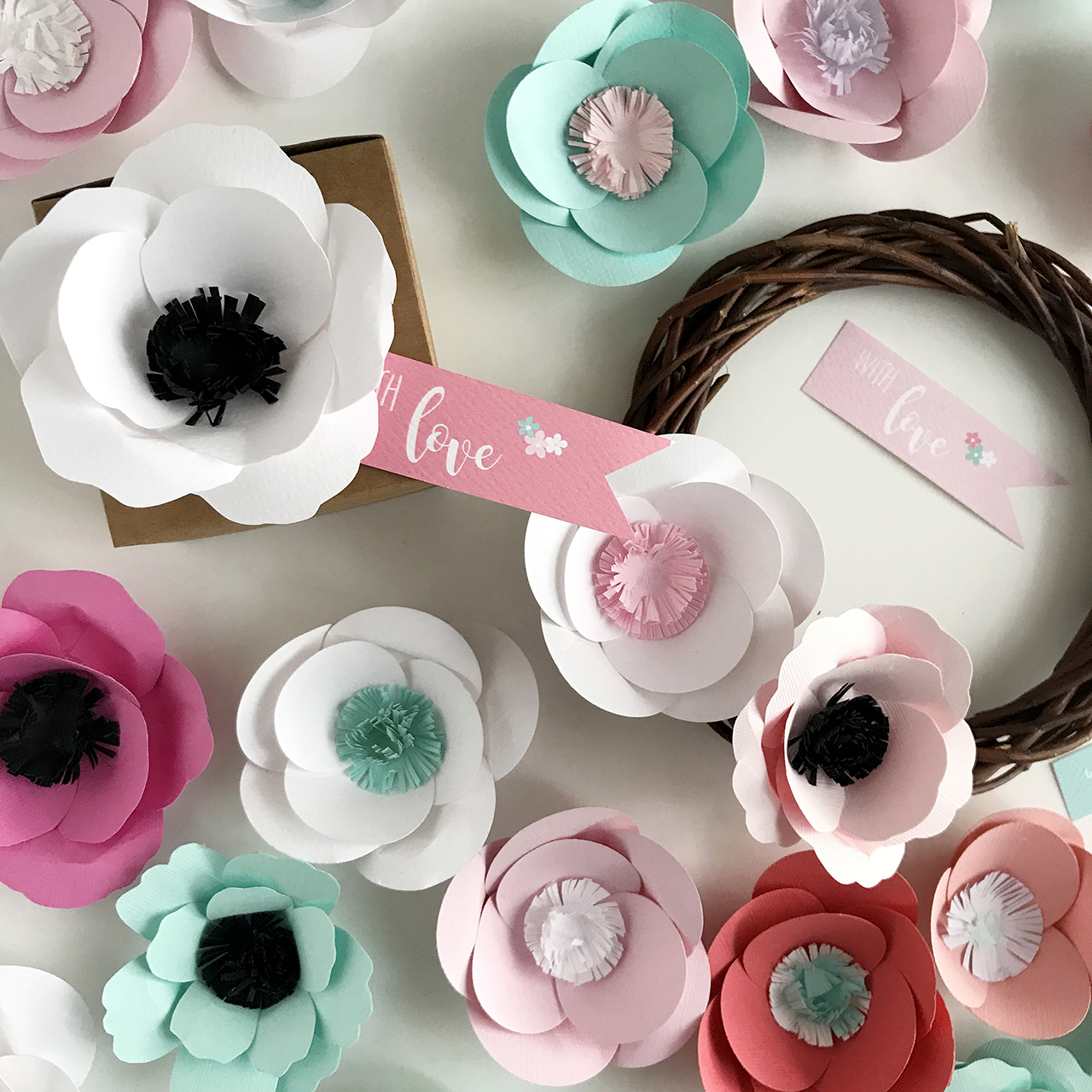 Mirtilla continued collecting ideas and filling her basket with myriads of gifts for friends, family and herself. She discovered Anabella's colourful shop My Washitape where she could learn how to decorate stationery and customise gift tags.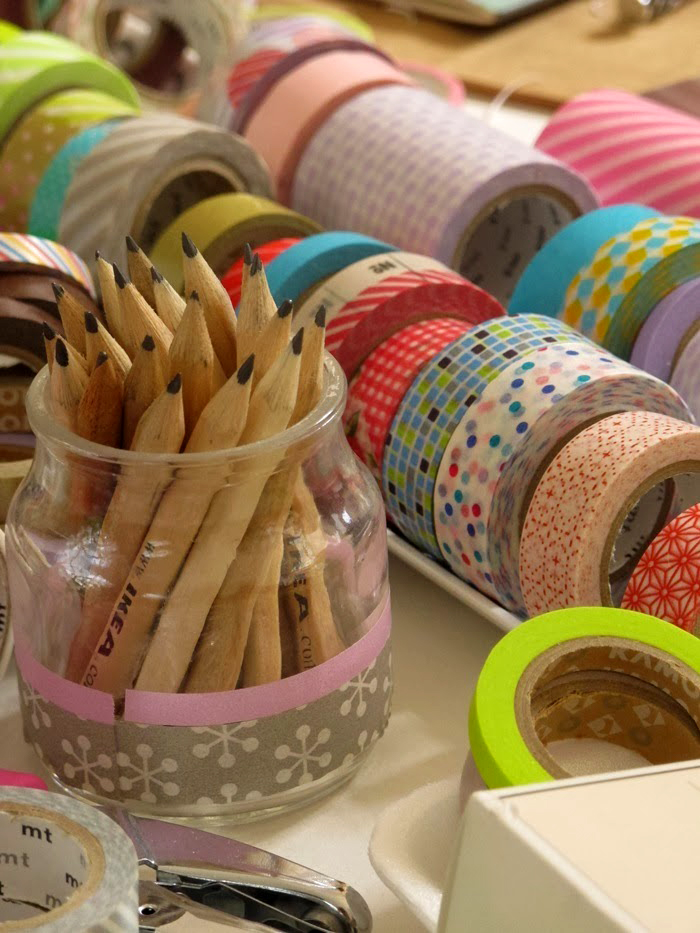 While exploring this magnificent world, Mirtilla met Giovanna, the creator and designer of Jo Handmade Design. She realised that they shared the same passion for fabrics and sewing. Giovanna's stall was full of handmade creatures and air balloons. Mirtilla decided to get inspired and bought her book, 'My Handmade World – Sew Treasures From Scraps'. With fifteen projects to do, Mirtilla was sure that she would not run out of ideas!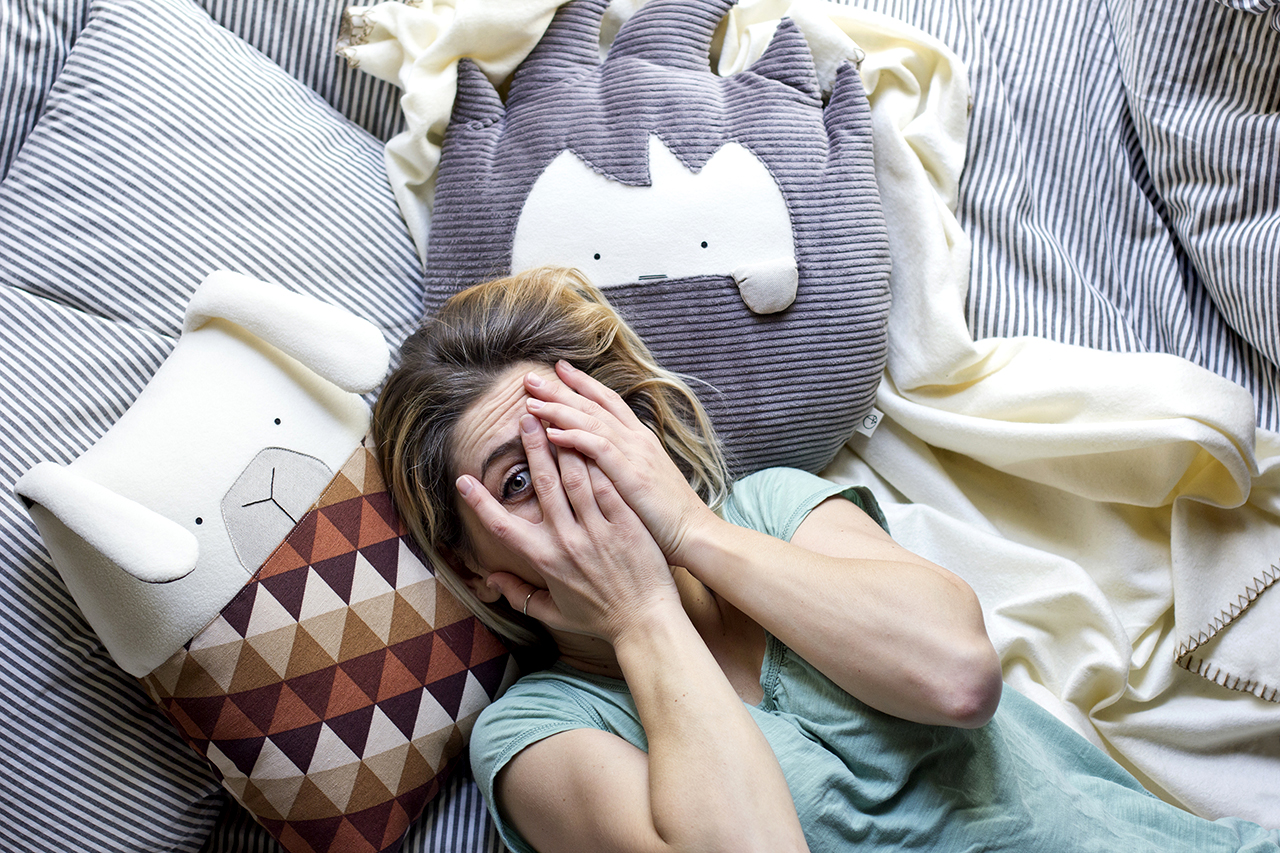 Mirtilla had always been inspired by the natural environment. But when she found Erika's little refuge, Terapia Casa (Home Therapy) she wanted to know more about carefully preserving and print-stamping with leaves on wood. All of these natural materials have come from the Dolomite mountains in Italy – she could even smell the pine scent of the forest!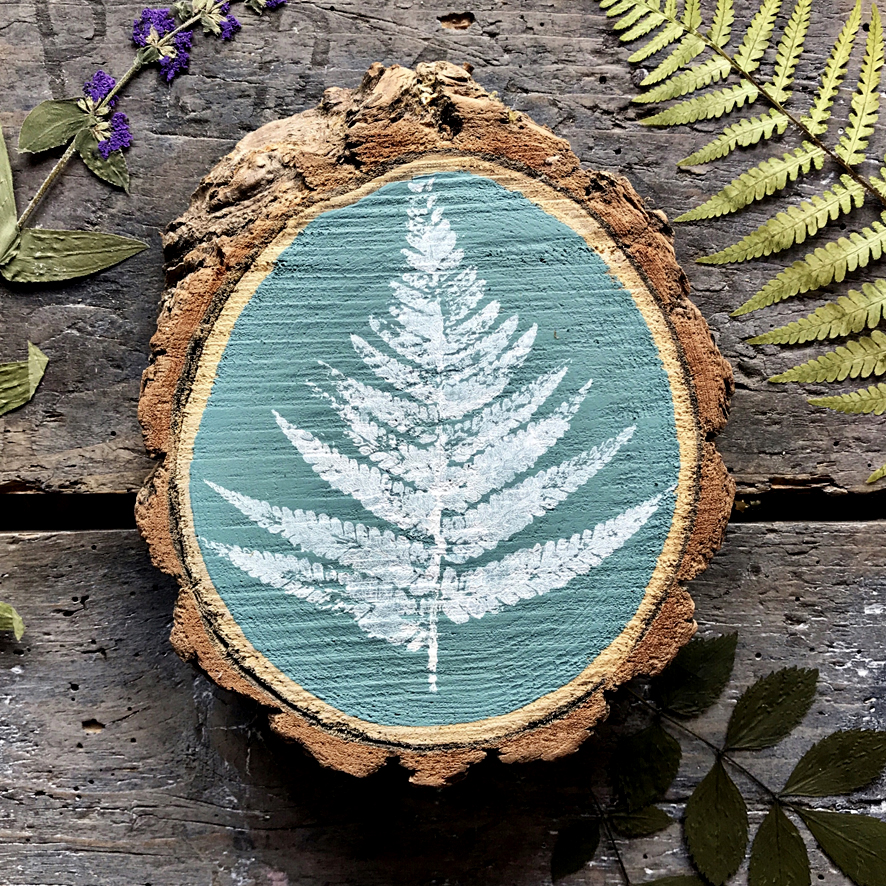 Il Mondo Creativo was full of  different workshops. Mirtilla chose to join one run by Federica, the graphic designer, illustrator and mastermind behind Fii Design This year it will be a paper rabbit.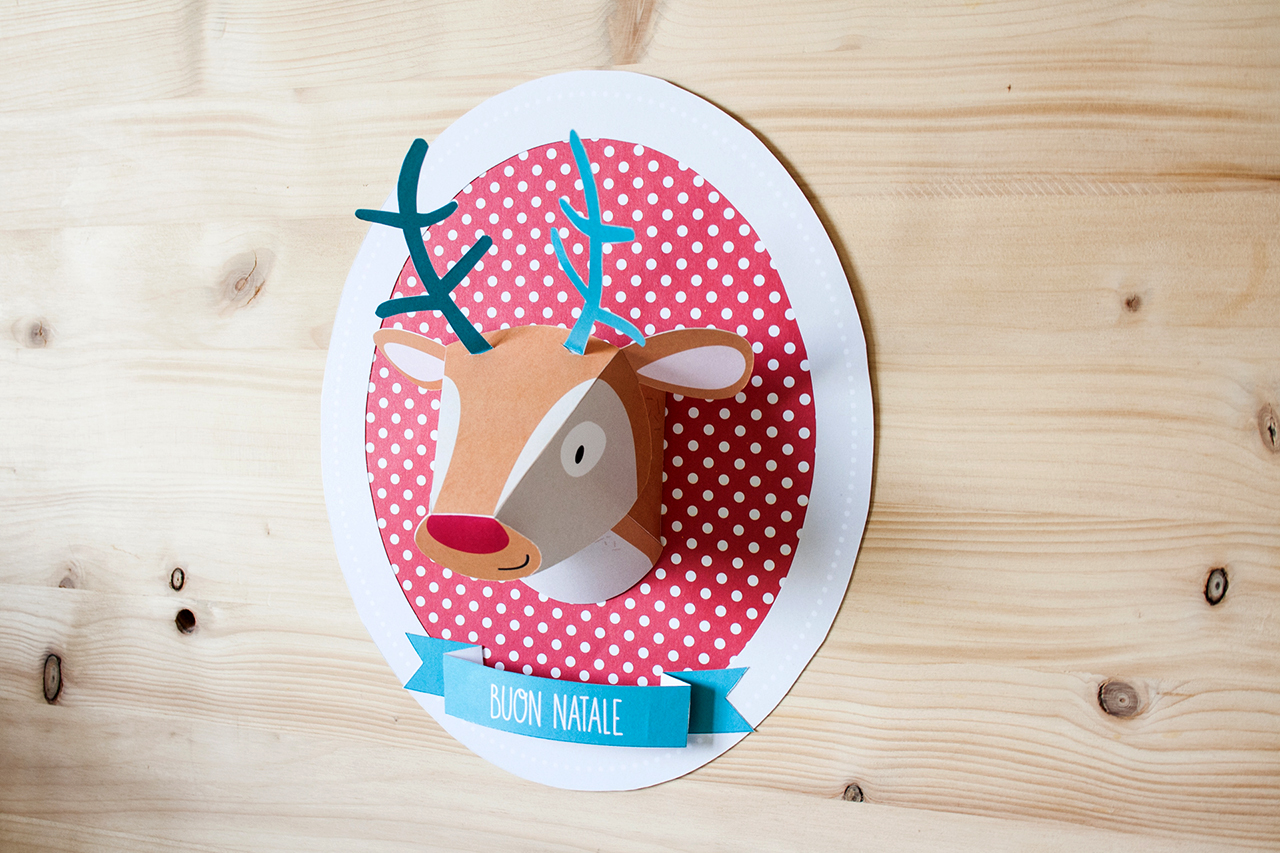 From stall to stall, Mirtilla followed her nose, which then led her to the fragrance of Cera una Bolla (Wax and Bubbles), where she was enchanted by the natural soaps and the organic soy wax candles. Mirtilla discovered that the formulas used to make these artisan soaps and candles are based on olive oil, pure essential oils, natural pigments, herbs, flowers and plants which are hand-picked and dried naturally. The method used is a cold saponification, which doesn't alter the properties and perfumes of the oils. Off course, she bought few!!!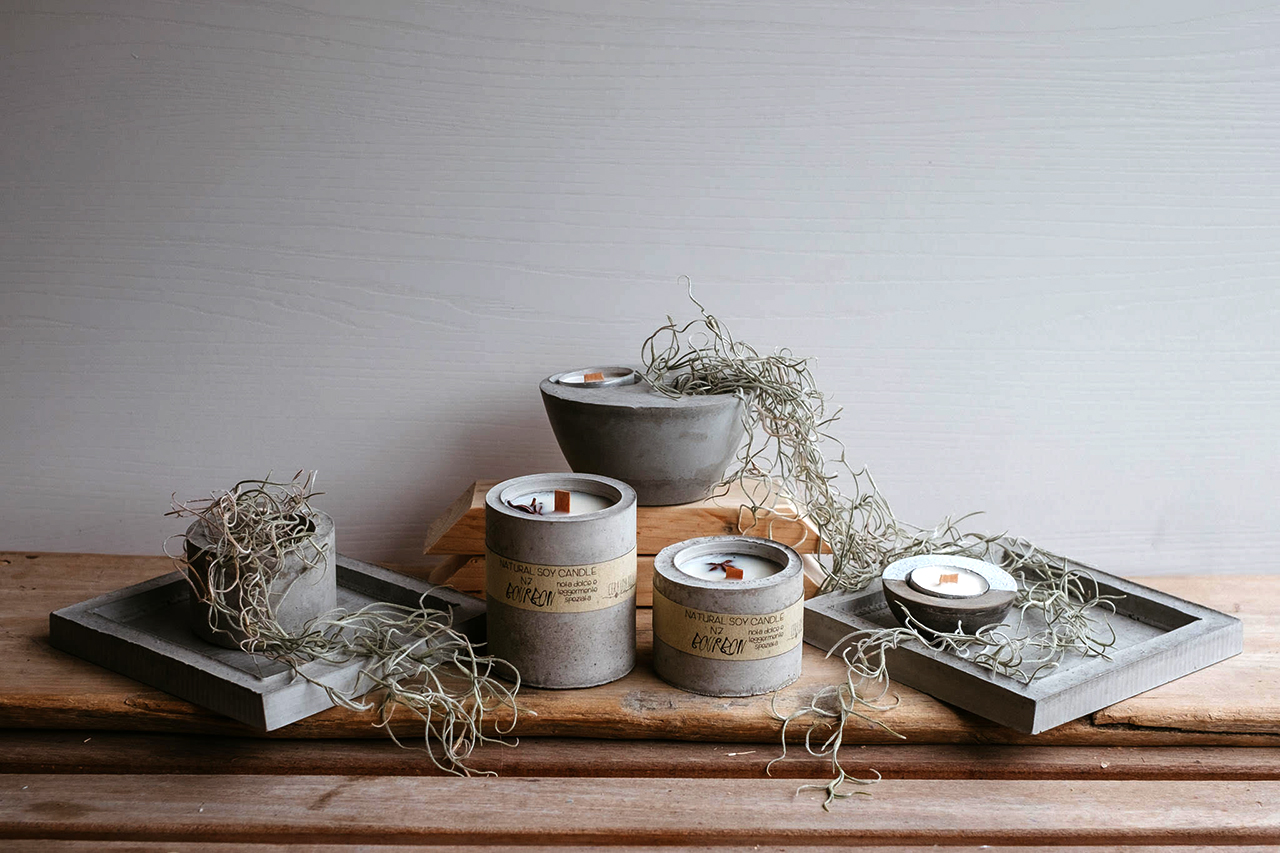 Excited about all the stationery, paper craft and other wonderful items that Mirtilla had bought, she thought that once back home she needed to reorganise her art studio and looked around to find the perfect stall. She found Valentina from Zucchero e Caffe (Sugar and Coffee) and her spectacular handmade wooden pegboard wall, perfect for organising a creative space.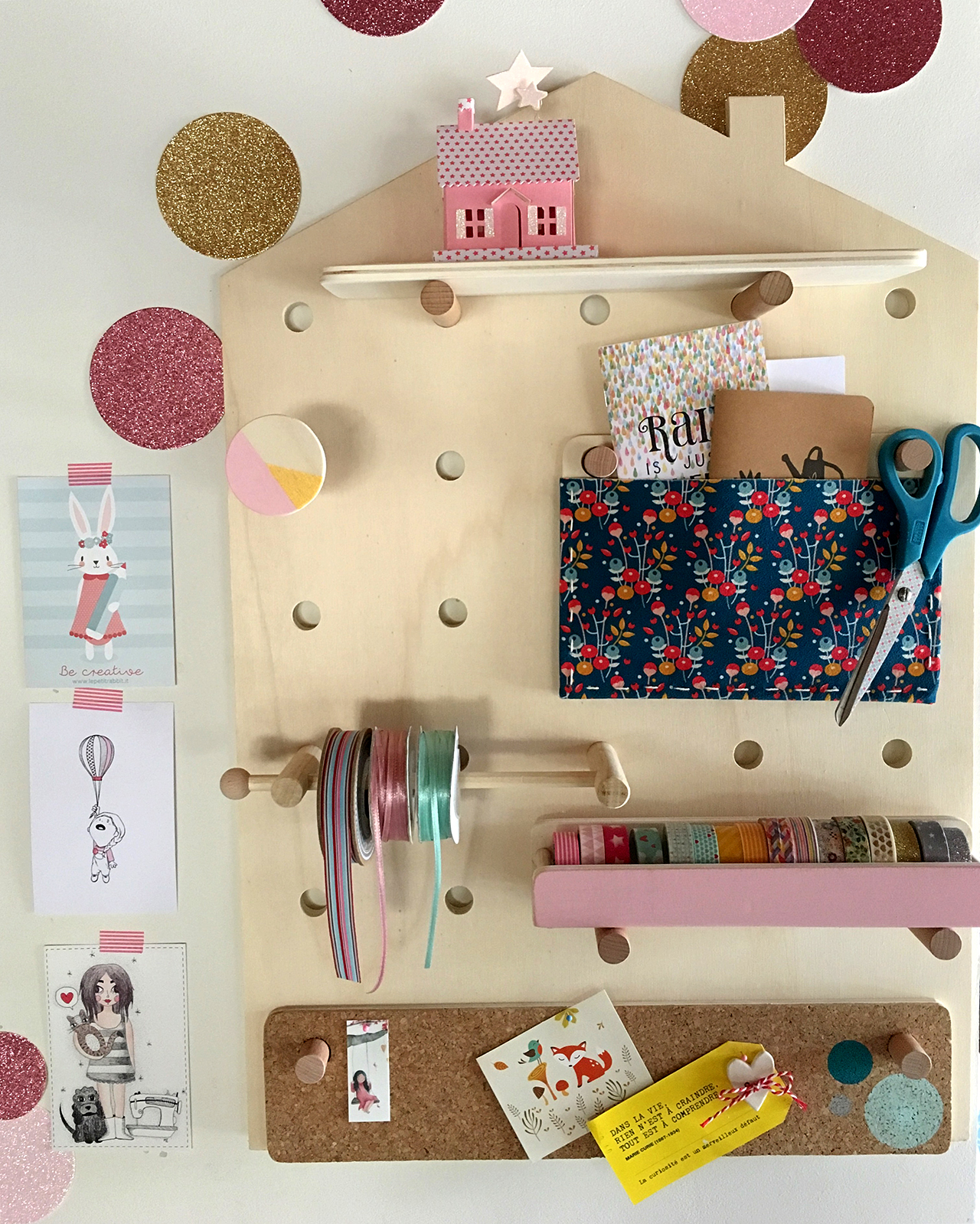 Il Mondo Creativo is a definitely a unique world. Every stall and every brand has as story to tell. What a fantastic world, thought Mirtilla! It was almost the end of the day and Mirtilla had to get back home soon. She wanted to see a few more places, and was attracted to Lucia's store Bubbles before Bed – pastel bunting, wooden cake toppers and friendly toys, all made with love.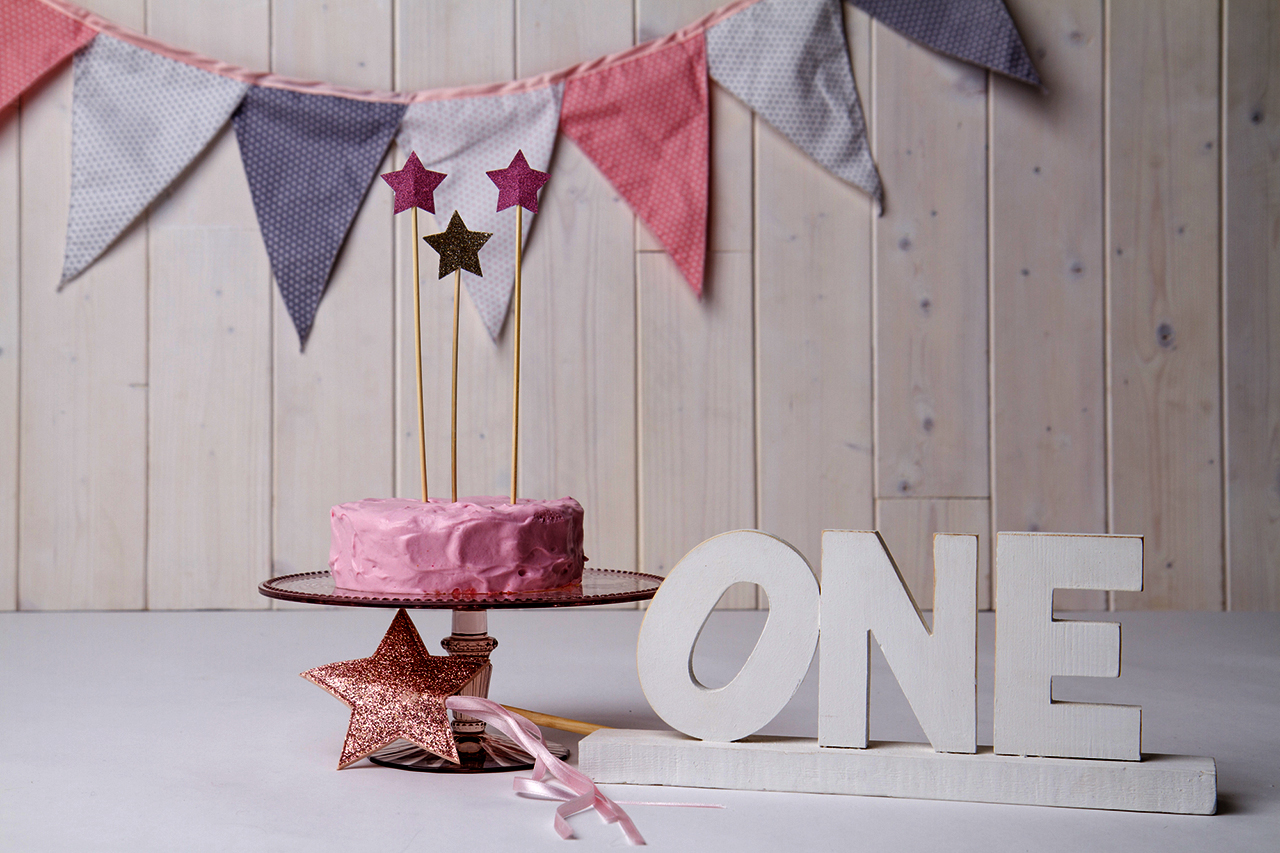 Mirtilla's basket was full!!! But she forgot to buy her Christmas cards! She ran back and found Cestino di Mirtilli (Basket of Blueberries). Somehow, Elena's stall represents the happy side of Christmas with blueberry hues.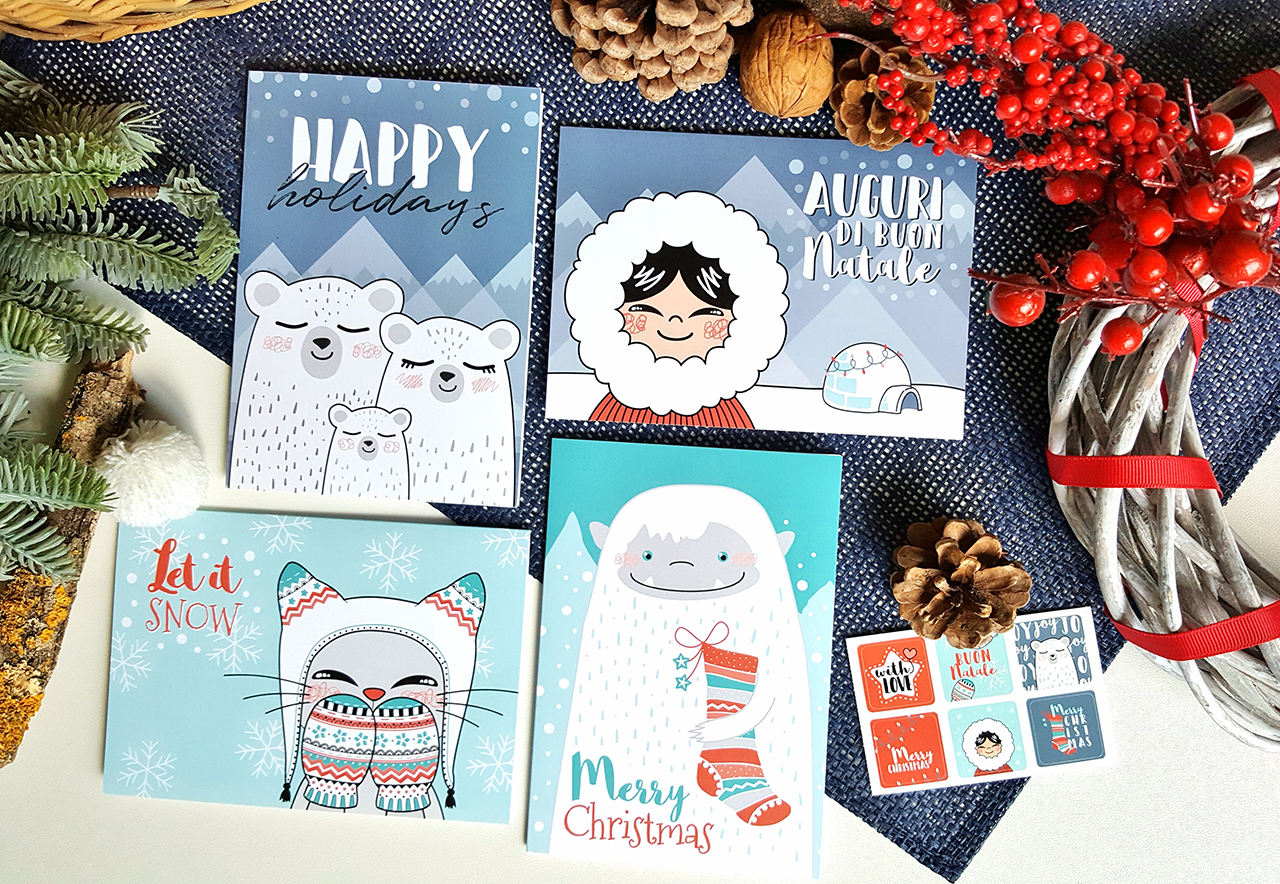 Since then Mirtilla goes every year to Il Mondo Creativo, to meet friends, to get new inspirations, to do workshops and to see the spectacular Bologna city. If you would like to go on an adventure too Il Mondo Creativo is coming soon – buy your tickets and flight and you will have an unforgettable experience.
I would like to thank Elena Mirtilla for 'Mirtilla in her boat' illustration as well as all crafters and artists mentioned in this blog. Also, a great thank you to Il Mondo Creativo and Monica.