Summer, sun, smoothies, fresh fruit, music, happy hours by the seaside, and what more? Holidays!!!! Soon it will be the 21st of June, the official start of the summer season! The countdown for Summer 2017 is on, and what are women thinking of? The style, and type of bikini to wear!
The bikini has become a symbol of summer. You just have to look at the shop windows or fashion magazines, and you realise that they are full of women and men wearing the latest swimwear collections! But have you ever thought about the evolution of the swimsuit and when the bikini was invented?
There is a famous Roman mosaic in the Villa del Casale, near Piazza Amerina in south-central Sicily that features a group of girls wearing bikinis while playing sports. Nowadays it is know as, 'bikini girls'. These female Roman athletes may well represent the first scenes identified in history that show women wearing a bikini.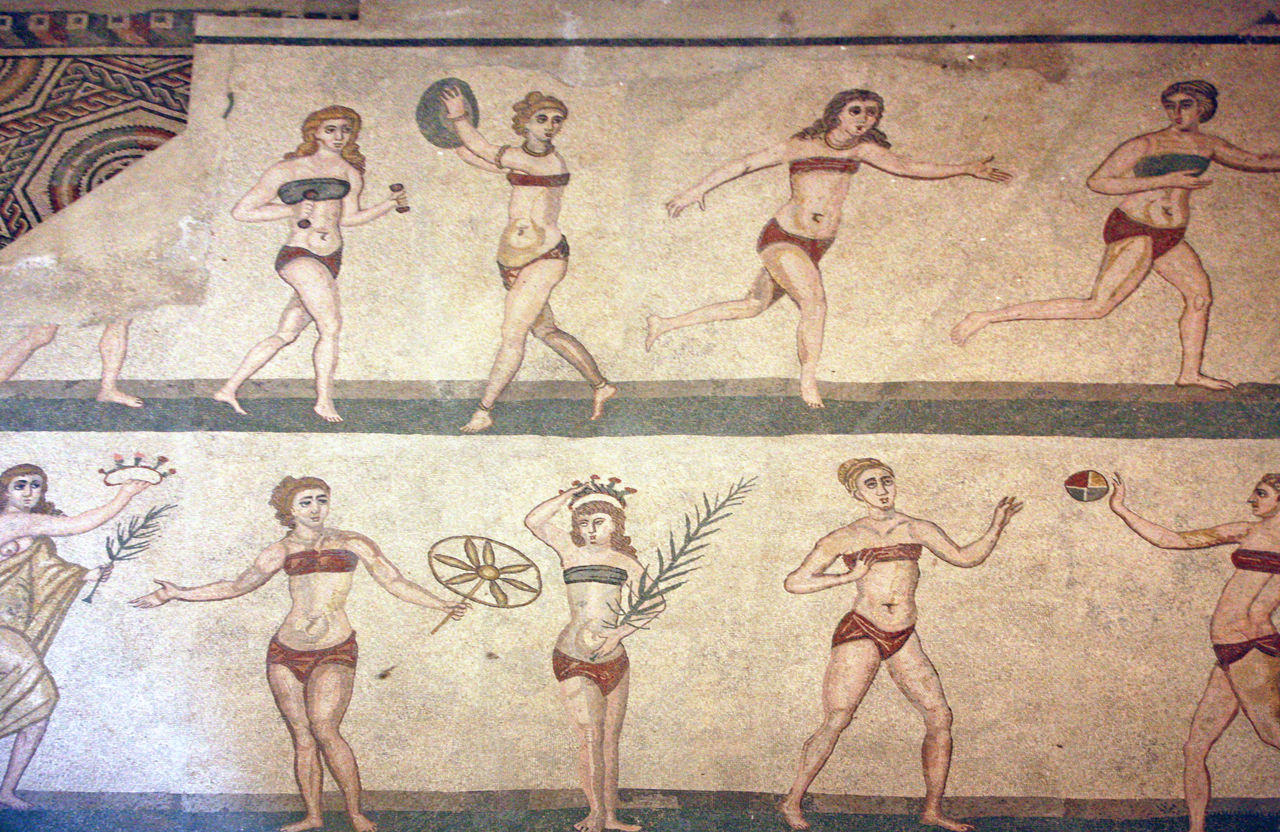 However, the biggest social revolution arrived in 1946, when the French clothes designer (and automobile engineer!) Louis Réard launched the two-piece swimsuit followed by a poolside fashion show in Paris. Since then, the bikini has developed in shape, form, colour, style and even fantasy based themes.
Who does not want to feel like Brigitte Bardot in Saint-Tropez? Do you feel beautiful and confident when it comes to the bikini? Have you chosen yours yet? If not, what are you waiting for? Get a summer drink, sit back and let the Janas Decò video rock you! (Model: Camilla Guidotti)
Adios to the classic bikini! The new rules for this summer are crazy designs with a hint of humour and lots of colours! Janas Decò fits elegance and femininity together perfectly with attention to details and finishing touches. She focuses on what woman want for summer; quality, style and fun!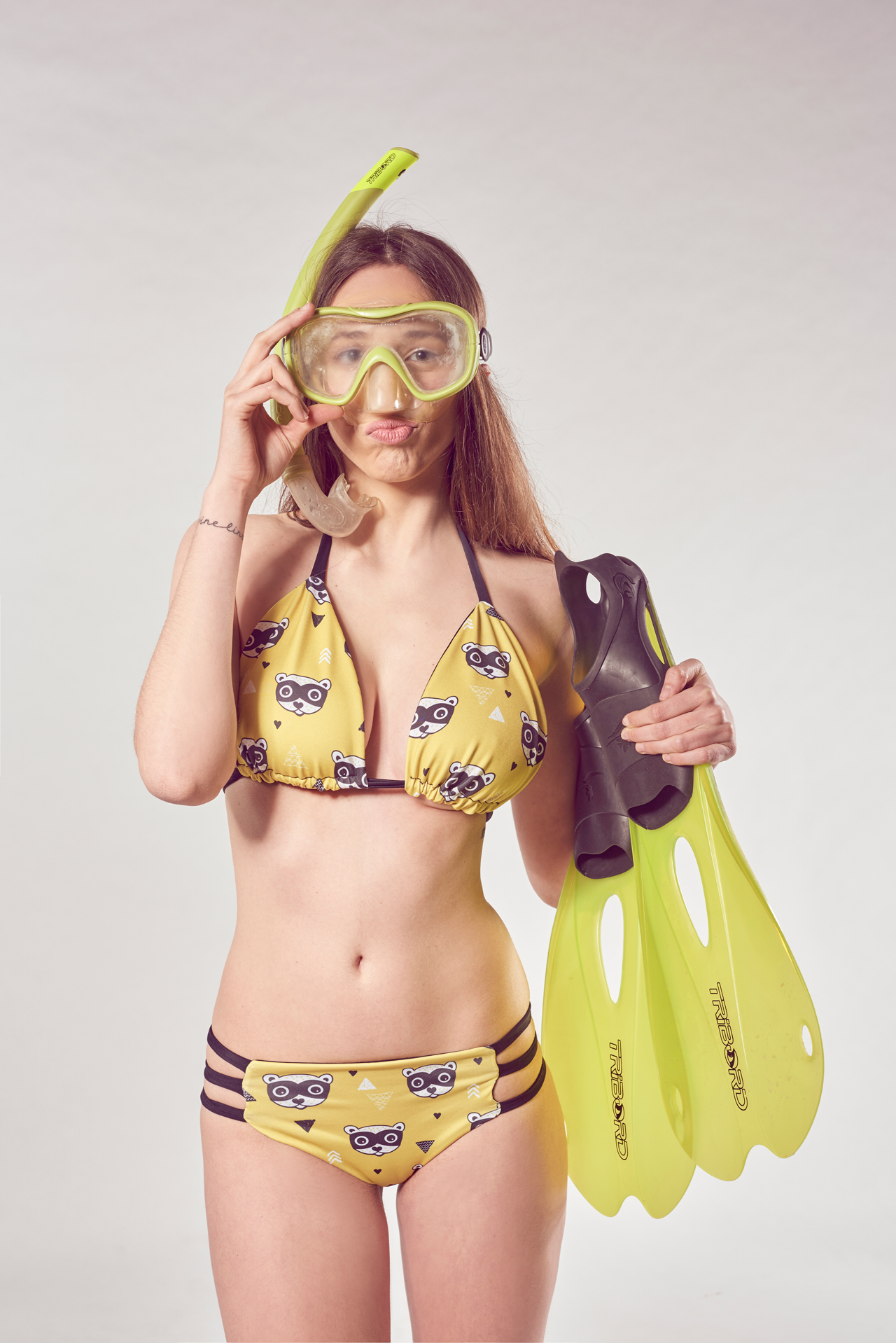 This unique swimwear collection is made entirely in Italy 'su misura' (hand-tailored) and personalised just as you wish, by Anna the founder of Janas Decò. She has carefully thought through how to create a collection that focuses on fun and elegance. There are many variations to choose from online – bikinis, monokinis or trikinis. The cut, the line, the straps, ruffles and the pom-pom details make everything more lively and original.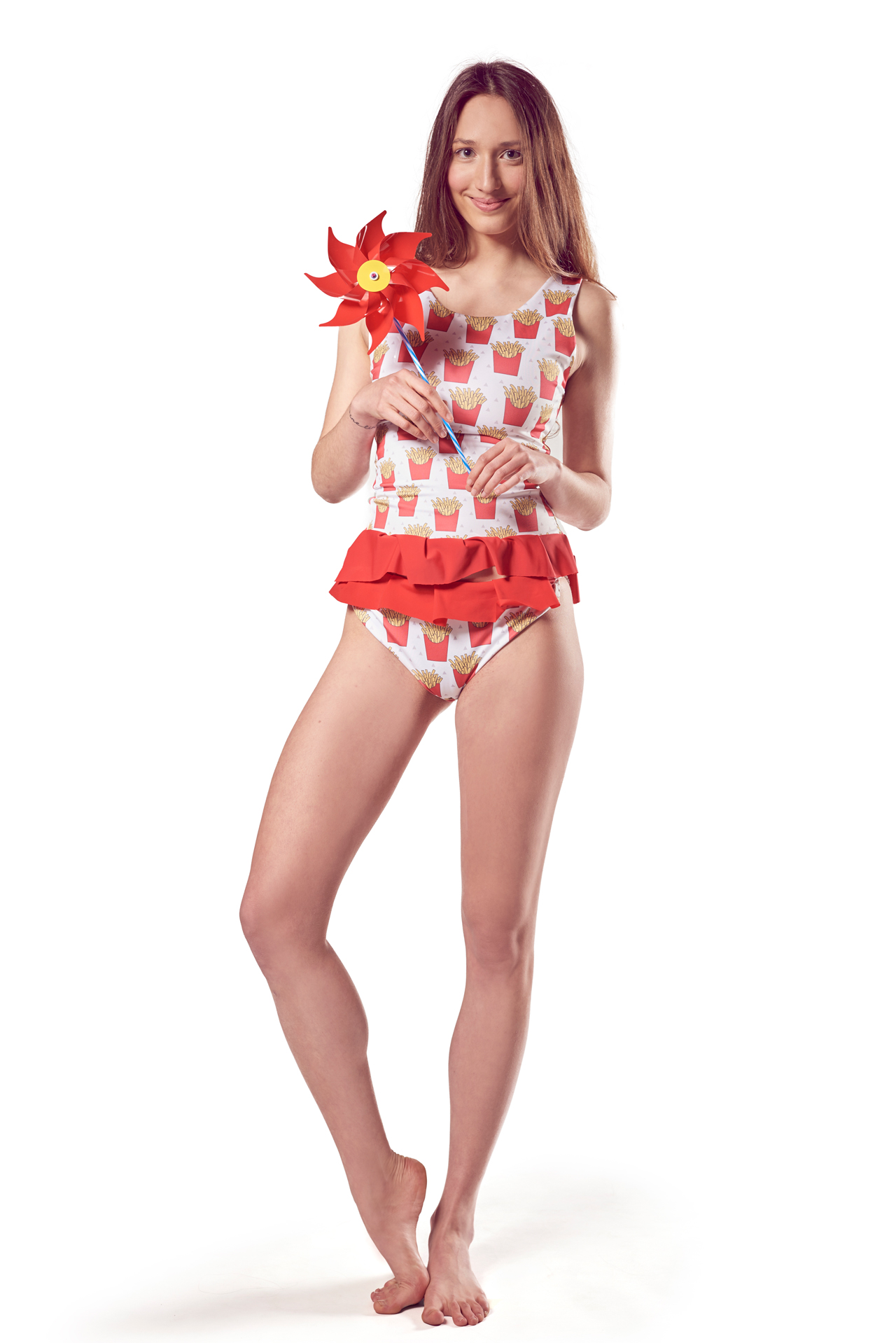 From pastel unicorns and enchanting eyes to red chillies and French fries, there is a feeling of glamour with these fresh and fun prints. They create different moods, such as a disco look, not only for the beach, but also for city party girls. I find it difficult to choose from all the Janas Decò bikini and swimsuit styles, as they are all so desirable. But I know what to do: I am going to buy a different one for each destination and time of day!!! Stay tuned on my Instagram and you might spot one of my Janas Decò bikinis as I become a chameleon of the season.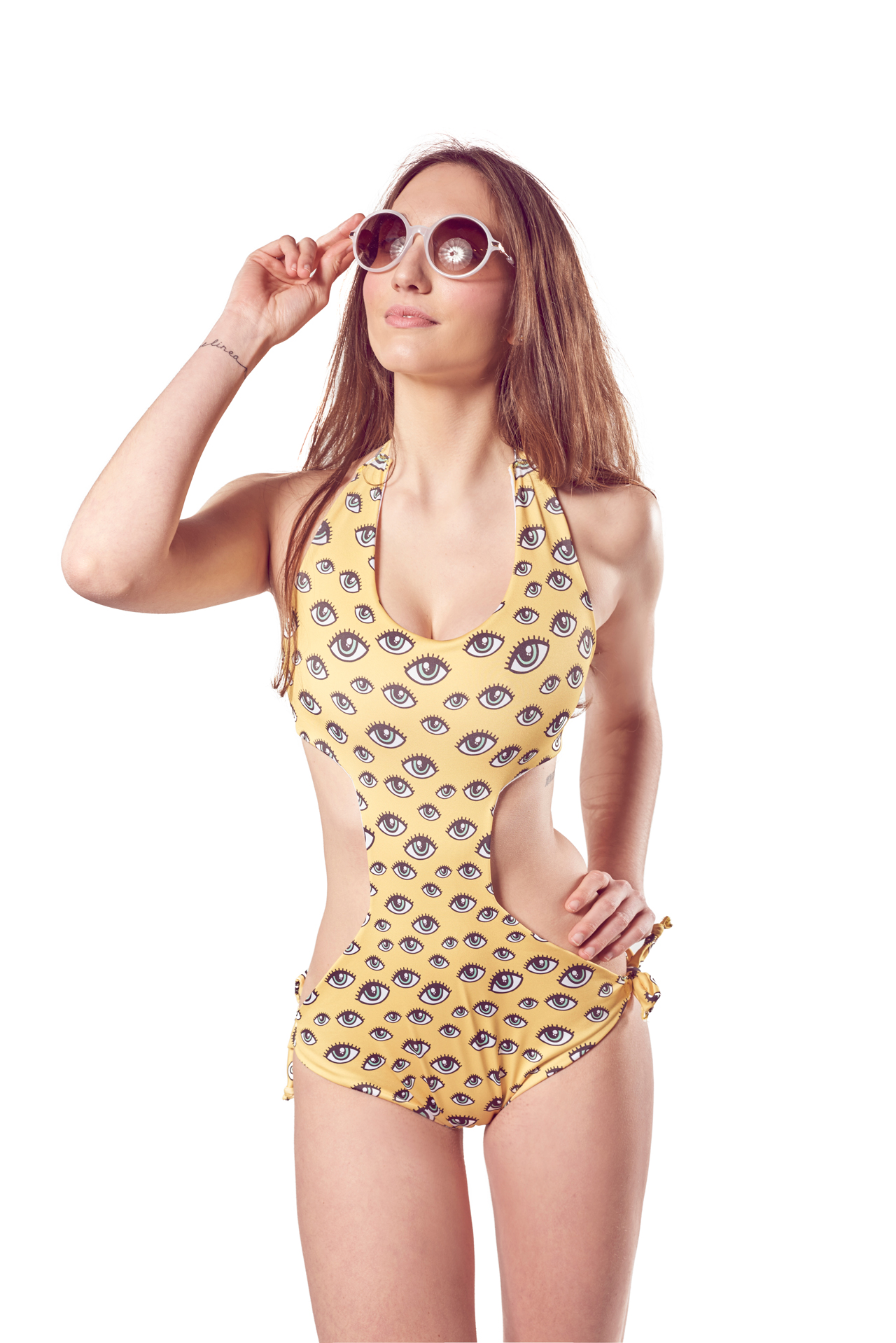 Thank you to Davide Ambroggio for the photography in this blog post!